Artist: The Appleseed Cast
Album: Low Level Owl Volume 1
Label: Deep Elm
Release: 2001
Web: Official Site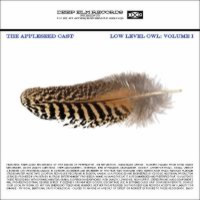 Who would have known a small underground band from Kansas could create something so epic? After listening to Low Level Owl Volume 1, I realized that The Appleseed Cast had done just that. Released late in 2001, this was the first in a two volume set. Each song is coordinated so well, and they just flow into eachother with such ease.

This is music at its best. Every song is just really beautiful. The production is insanely brilliant, and I like the little effects added here and there to boost the sound of the album. Not only are the vocal pieces excellent, but as are the lush instrumentals. "On Reflection" and "Steps & Numbers" are easily two of the greatest songs I've ever heard. This album is perfect, and it is definitely something special. I look forward to hearing LLO2.