Artist: De La Hoya
Album: Wipe The Slate Clean...Now Let's Begin
Label: BD Records
Release: 2002
Web: Official Site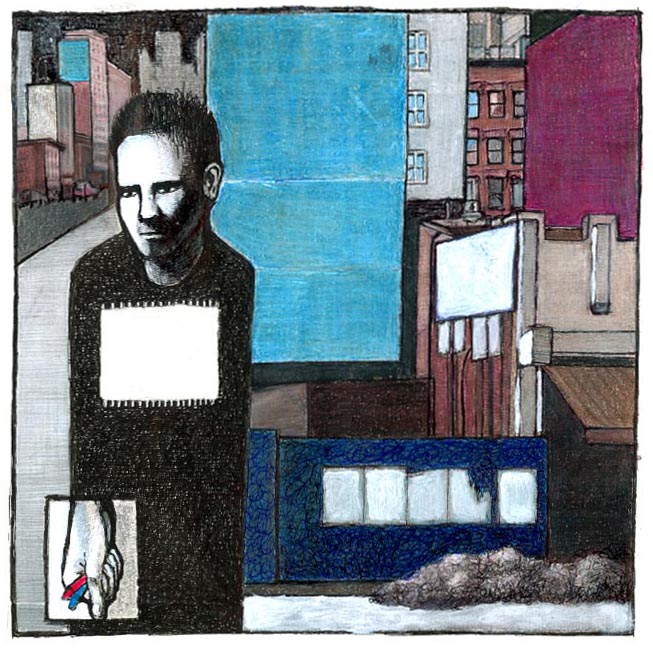 Wipe The Slate Clean...Now Let's Begin is a four song EP that was released towards the end of April 2002, which co-incided with the band's final shows ever. It was their last release, and their most accomplished to date. De La Hoya was a great four piece post-punk band from New York. Their sound was very diverse, and definitely was not your typical punk affair. They were known for their great lyrics, often filled with numerous political references, and for their ferocious vocals courtesy of lead singer Aaron.

The EP begins with "Thathorates," a fast paced ode to underground shows. It is a great opening track. "Charles" is the second track, and my favorite on the album. Check out this lyrical excerpt: "Children scattered around the classroom floor like blank pages on tablecloths. I tried to sing them all to sleep. Charles at my chair, he can't lay down. Too excited to be alive. And he wants some answers out of me. A blank sheet of paper and the crayons clutched tightly in our hands. This is what we dream.This is what we dream. Wipe the slate clean Now let's begin." The sound on this record is extremely tight musically, and "Charles" hits that point home with an exclamation point.

"Consumer Confidence" begins with a mid-paced acoustic strum, and then rips into full band action dramatically. It is a decent song, but my least favorite out of the four. "Captain Turnaround" ends the album in melodic fashion. It is a fitting goodbye, and it feels somewhat nostalgic. The drawn-out ending kind of cements that theory. De La Hoya created thought prevoking post-punk songs in a way that few bands have been able to accomplish since the early 90's. They will be missed, but their impact on the New York punk scene and those who have heard them will live on.

PS - De La Hoya played their final three shows in April 2002. One of the shows was about twenty minutes away from me. I didn't have a car, so I was pretty bummed out that I missed it. Fortunately, Aaron is in a new band called Marathon that is basically an extension of De La Hoya. De La Hoya guitarist Oscar is also in a band called Nakatomi Plaza.