Artist: Solid State Receiver
Album: Self Titled
Label: Self Released
Release: 2002
Web: Official Site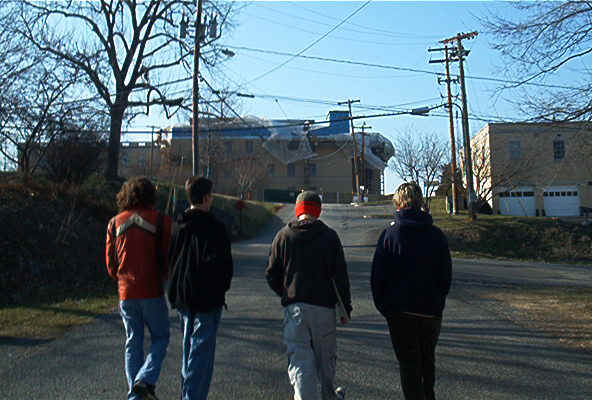 Solid State Receiver is/was a four piece band from West Virginia. At first glance, one would most likely classify them in the emotional pop punk category, but for a band so young these guys definitely put a lot more heart into their work than a lot of the other bands I have seen classified into that scene. The band recorded five songs, and self released them on to the internet. You can download them all here free of charge. Soundwise, they remind me a bit of Four Minute Mile era Get Up Kids with much better production and touches of various other 90's mid-west indie bands. The sound is poppy, the lyrical topics are familiar, yet very well written, and they seem reasonably tight as a group musically.

This didn't come with a tracklisting, so I took the liberty of downloading the songs and burning them onto a blank disc with my own tracklisting. It starts off with a nice instrumental entitled "Premonition," which leads into "Betrayed." The songs are on average run three to four minutes long, and transition quite well.

"Led On" is the track that the group was best known for. I saw them live a couple months back a few towns over at a clique-ish house show. Some jock-ish character kept requesting this song and they eventually played it. It's a damn good song that will be stuck in your head for quite a long time. It is filled with what was described as "lots of twinkly guitar playing."
I'd like to add that they played quite good that night, even if their replacement bassist learned the songs on the ride over.

My copy of the album ends on "November Sky," which is definitely the highlight of the band's recorded output along. The slow-rising climax in the song is great, and ends the EP quite well. These guys were/are an above average band with a lot of potential. It would be a shame if they didn't continue. Check them out.